We are happy to announce our new logo and website as a good start to 2014!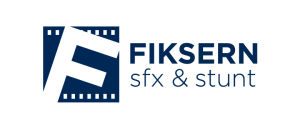 Fiksern AS turned 25 years in 2013, and we thought it was about time to renew our website and upgrade our logo. We are proud to be able to show you the results, and look forward to 25 new years in the business of special effects.
The website is cleaner, more modern and is well adapted to tablets and mobile screens.
The norwegian version of the website is up and running, but we're still working on translating the content to english. There will also be several new functions available when they are ready to be published. This includes a search box and a weapon library.
Feel free to browse the norwegian content while waiting for the english translation.