Fiksern AS provides stunt and special effects including weather, pyrotechnics, construction, rentals and much more.
We are located in the Filmpark at Jar in Bærum, just outside Oslo.
Pyro Course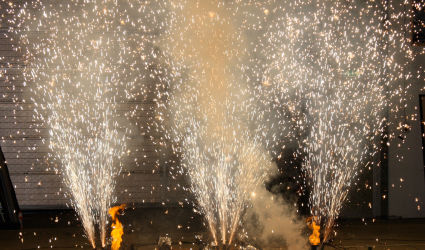 Schedule for the upcoming resertification courses for stage pyro will be held the following dates:
january 2018, Gardermoen 10 – 17
april 2018, Gardermoen 10 - 17
The stage pyro license must be renewed within 5 years, so it might be time to schedule a class.For more info, look at Norsk brannvernforenings web pages.